Denis Babineau
Certified Real Estate Broker AEO
Président de la société par action d'un courtier immobilier : Denis Babineau Inc.
About
---
AUTHORIZED REAL ESTATE BROKER'S LICENSE:
RESIDENTIAL, CONDO, PRESTIGE HOME, INCOME BUILDING, COMMERCIAL, INDUSTRIAL, INTERNATIONAL

Of Acadian origin, Denis Babineau was born in Montreal, at the Hochelaga-Maisonneuve Hospital. He grew up in a nomadic family, which traveled the regions of Montreal, Joliette and Repentigny. He completed his studies at the Collège de l'Assomption and then at UQAM in administration, marketing and accounting.

Family and human values ​​are the pillars of his personality. Taking the example of his mother, who founded the Parents-Secours organization and who was involved with the municipal and school sectors, as well as his father, a leader in aeronautics and founder of the Club optimiste Rive-Nord, Mr. Babineau also been involved with his municipality, being the main voice of several citizens. Also being a young grandfather, although you might doubt it, this enthusiastic professional is blessed with the ability to be an excellent communicator and a good sense of humor. Having been a referee and coach of sports teams, he is able to interact well with people of all levels and offers the flexibility to work well as a team.

Before joining the RE/MAX real estate agency, Mr. Babineau worked in the pharmaceutical network for over thirteen years, among others as national sales manager in Canada, at Laboratoire Lalco inc. This journey has given him the ability to coordinate his activities well, in order to guide and advise his clients in all the steps to be taken. Consequently, he is familiar with most of the regions of Quebec, with its specific sectors. This makes the experience of its clients of buying or selling a property as easy as possible, with as little stress as possible. He knows how to reassure when necessary or react when a problem requires special attention. Managing over 100 sales reps and major account managers in Canada gave him a negotiating edge.

He is a seasoned, serious, human, reserved businessman with the qualities of a creative designer, renovator, real estate developer and master of negotiations. As a real estate broker, in 2002, Denis Babineau began his new career with the number 1 real estate broker in Quebec, RE/MAX. He does not remain confined to simplicity, as his field of expertise has rapidly expanded from residential to international, including income property and commercial.

Trained professional and subject to legal obligations, Denis Babineau has the specific qualities that ensure the success of his clients' real estate transactions. He acquired these qualities through continuous training and licenses, including those of a real estate agent, chartered real estate broker and real estate agency manager, but above all, with experience and work in the field. This allows it to offer a higher level of service to its customers.

This talented real estate broker with a diversified field of expertise has obtained, from RE/MAX Quebec, the most prestigious recognitions, namely a distinction in the Hall of Fame and Achievement of an Exceptional Career.

Denis Babineau always negotiates in the interest of his client and in his favor. He knows how to create a real partnership, which perseveres over time. Besides, ask him who his best client is. He will be able to answer you:

"My best client is my client! "
Properties
---

Loading
Testimonials
---
Denis Babineau is a true real estate professional. Denis was able to take the sale of my St Sauveur home from contract to closing in only three weeks. That is extraordinary especially as we are non-residents of Canada which complicates a sale. Denis took the time and made the effort to obtain the necessary releases from the Federal and Provincial tax authorities. He called me early in the morning and late at night to move the sale along. He worked with the buyer to satisfy their needs as well. He reviewed all the documents prepared by the Notary and even corrected some of the paperwork along the way! He was very knowledgeable with contracts and procedure. Also, he's bi-lingual making it possible to translate certain terms that we were not familiar with. Denis was always available by either phone, text and/or e-mail. Denis is no 9AM to 5PM broker. He works almost around the clock (except for Friday degustation...hehehe)! I would highly recommend Denis Babineau to any buyer or seller of residential property.
I just wanted to thank you for helping us so much in buying the duplex. You have been doing things that I know a real estate agent does not normally do. Rashmini and I appreciate all your help. Rashmini and I promise you a nice dinner in Montreal, or if you like you can take you out to some nice places in New York ! Once again, thank you.
It was a pleasure to do bussiness with a proffesional who knew and anderstand exacly what i was looking for as a house.We had a pleasant experience in buying our place , and that was thankfully to Denis who not only did his job proprely but gave us advice from his vast experience. I will recomend him with no hesitation.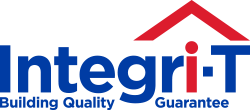 The key to solving latent (hidden) defects.
The Integri-T plan is a guarantee offered to buyers and sellers who want peace of mind in the event of latent defects. This unique coverage exclusive to RE/MAX provides financial protection to buyers and sellers in case of a claim.
Learn more